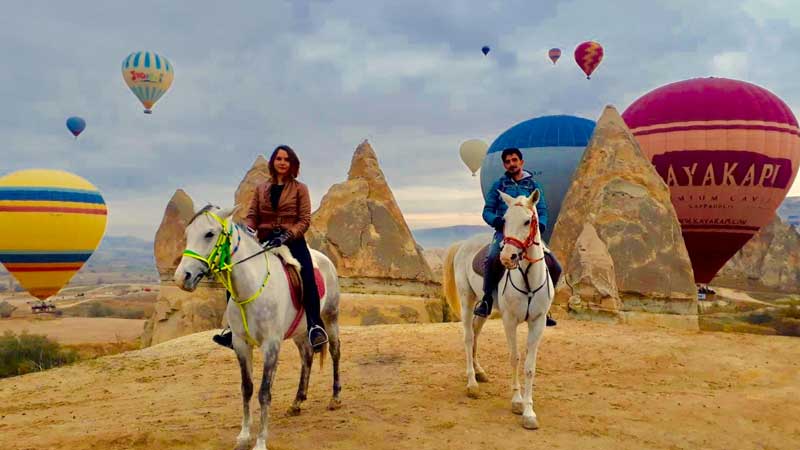 Cappadocia, even the name derives from the ancient persian word "Katpatuka" meaning "the Land of pure-bred horses".

Coming to Cappadocia and not going on a Horseback riding tour would be a shame especially since horses have been a very important part of the history of Cappadocia.
You also get to see many churches, trails and fairy chimneys that you would otherwise be unable to see!